New album July 1…!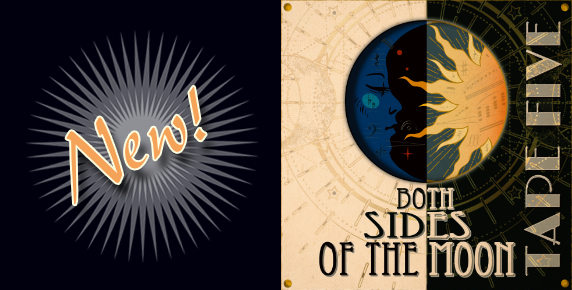 Here we are thrilled to present our new album "Both sides of the Moon" – which is our 8th full TAPE FIVE album. Trailer: https://youtu.be/nO4-fA4_274
You may have already noticed there is an intended meaning in the new album title: It's not just about the Yin and Yang of life…The "moon" with his bright and dark side has always been the symbol for creativity – and in older times there were two kinds of music: Music for dancing and celebrating earthly matters and on the other hand spiritual music to praise the Gods. Ok, that's history. We got the both sides: First half of the album contains electroswing tracks for dancing, tapping your feet or whatever is the mood and motion and the second half serves chilled sophisticated sofa music just to listen to, to let music ring just for itself and to round up our musical cosmos. TAPE FIVE's recent co-operation with canadian/english singer and trombonist Ashley Slater turned out new cover versions of the songs "You Rascal You" and "Jambalaya".
Cheers & enjoy To be continued.