new download single: "GIPSY VIP" in stores September 1st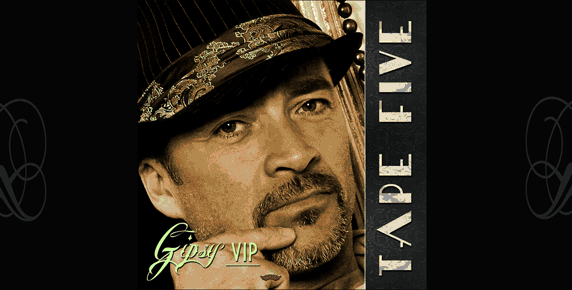 Feels Like a Gipsy
This song is about freedom and is born from that feeling!
Anybody who has been on the road knows that feeling to be homeless, the travelling, and searching for a place to rest. It´s not about your ethnic roots but "Gipsy" here is only an obvious synonym for freedom and the smell of adventure. We could as well write about "American Indians" or "Aboriginees", the "Masai" or Mongolians", but then you would miss the driving 8ths of the acoustic guitars, the swinging Balkan brass sounds and our funny little street choir singing their hearts out.
All That We Can Do is Sing!
TAPE FIVE´s feelings are not so far away from whats happening in the real world: The earth is moving ridiculously fast through space – and some hundred million people are migrants, gipsying around!
Some people get killed in their fight for freedom – We just ask that you leave your comfort zone for a few minutes and ride with us to a place where there are no rules and nobody telling you what you should like or dislike, what music is cool or crazy, what fashions are in and what is out… After all we are in the new millenium where the ONLY thing that matters – is being yourself!
Homeless Royalty
Of course this path leads to the real riches in life. But don't take it too seriously! We had so much fun reording this song, and if you have the same movies playing in your heads, then the fun will spread…
Don't be too cool for school – and realize there is a VIP in each of us! We serve up this soundtrack for your next junkyard party.
one last message – only dead fish go with the flow.
To be continued…
Tracklisting
1. Gipsy VIP
2. Gipsy VIP Radio Edit
3. Gipsy VIP Extended version