New album "Swing Patrol" successfully released!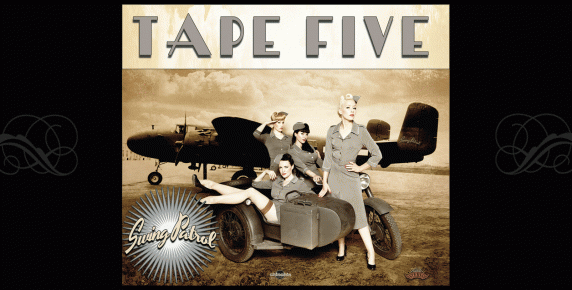 Release:  Download September 7th 2012,  CD September 21st 2012!
"We want you – Join the Swing Patrol!"
After international success with "Tonight Josephine" TAPE FIVE now steps forward with some 1940's inspired flavours!  TAPE FIVE with his pacifist attitude has always been inspired by the Great  "Big Bands" from the 30's and 40's who entertained the troops with their unique, powerful and cleverly arranged swingin´sounds, put him right in the mood…
TAPE FIVE 
For the SWING PATROL, the fourth album by songwriter/producer Martin Strathausen and his Orchestra, he recruited singers and musicians from ten different countries – from California to Cameron via Brazil, England, Italy, Ukraine, Romania and of course his home base in Germany. With alliances around the world TAPE FIVE is stationed on hundreds of music compilations. An ever expanding, swinging Universe….
To be continued…