Digital Release Tequila / Tintarella di Luna EP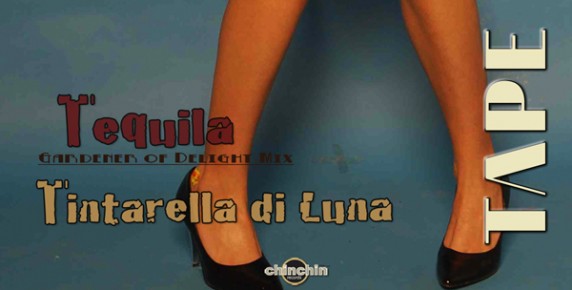 With continuing international success of the recent "Electro-Swing" album Tonight Josephine  by TAPE FIVE, the story continues with a brand new EP with two fresh productions, ready for airplay!
DJ "The Gardener of Delight"
Inspired to do this mix of the ole "Tequila song" that we listened to when we were kids. Yeah!
For a bottle of Tequila!
Brenda Boykin was happy, willing and able to give us some greedy shouts on the track!
And why not?
Adding an old Italian Rock'n'Roll track from 1957, covered in 2011 and styled into a 1947 Swing'n'Roll. Using the Italian singer Grazia di Fresko who's had Top 10 hits under a pseudonym that we are not allowed to tell at this point!
GM free Saxiness!
Although tuned to Vodka these tracks were recorded by the great Dima from Kiev on Baritone, Tenor, Alto and Soprano saxophones…
A Virgin Ipanema Cocktail please!
The fresh easiness of these mixes proves that you are allowed to dance, without a head banging four-on-the-floor beat, and that's the simple message.
Cheers!