CD Release Swingfood Mood 2nd edition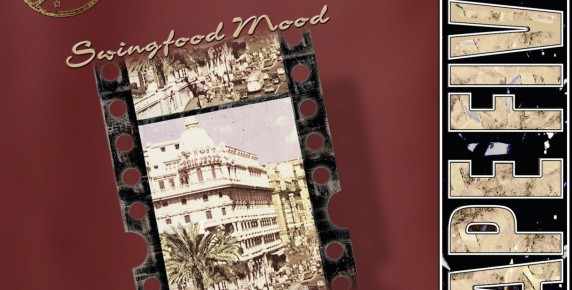 Trendsetter and upfront people are for sure aware of the international act TAPE FIVE and their terrific songs. They can be found on countless famous compilations such as "Café del Mar, Campari Lounge, Cigar Lounge
or Claude Challe Select".
The unique mix between Retro – Swing – Bossa – and Jazz Influences is indulging the senses of the listeners
and leads also people to these music-genres who weren't into it before.
The 2nd  Edition of the gorgeous "Swingfood Mood" album bears, apart from 4 new remixes  an exclusive highlight bonus track: the new version of the famous James Bond song
"A View To A Kill"
originally performed by the 80ties heroes Duran Duran.
This remake impresses with an energetic swing feeling and chimes in perfectly with the coolness and understatement of the British singer Iain Mackenzie.
All tracks on this special edition are new mixed, mastered and the sounds optimized in order to enjoy your ears!