Digital Release Peace Patrol EP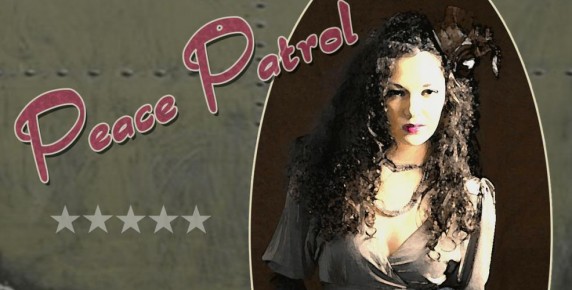 Swing Gazette!
"We want you – to join the Peace Patrol!"
TAPE FIVE, the mother of Electro-swing with albums like "Swingfood Mood" (2006) or "Tonight Josephine"  (2010) invites you to our peaceful patrol with a fresh crackling mix of Swing, March and Hiphop.
A Great Parade!
The Big Bands from the 30ies and 40ies gave their best to
entertain the allied war troops, TAPE FIVE of course has a
pacifistic attitude, but was inspired from that original
swingin´sound and using it´s power to create a marching
peace parade!
This time we are proud to present some french Rap with a
non aggressive message – an african guy from Kamerun
called Sinetiq joined the TAPE FIVE crew for this mission.
The world in 2012 really needs it,
"you may say I´m a dreamer"
but imagine to join the Peace Patrol wherever you are!