CD Release Bossa for a Coup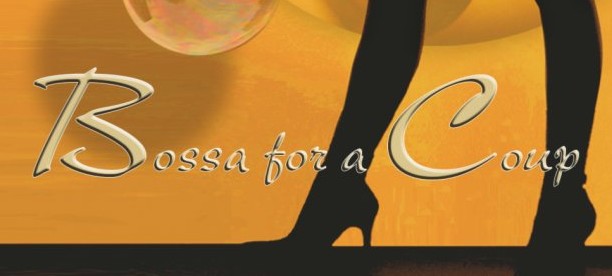 The soundtrack for your next bank robbery!
With TAPE FIVE's first album "Swingfood Mood" being sold successfully in many countries like the USA, Canada, Mexico, Japan, Korea, Poland and Germany, here is the 2nd called "Bossa for a Coup"!
Before release tracks have been requested for compilations like "Café del Mar, Campari Lounge, Aqua Lounge, Ibiza Chillout Classic, Bar Tunes 3, Rio Lounge…"
"Bossa for a Coup" again is a cinematic mix of a retro-bossa-swing-latin-lounge-film noire…
TAPE FIVE is on A New Mission, taking a Taxi to Bombay, meeting the Soulsalicious Senorita Bonita at the Club de Cigale in Cancun, playing a Bossa for a Coup.
…a Femme Libertan hit his life for Love on a Rainy Day, but what remained was the Smell of the Sidewalk…
would this be Permanent Midnight?